We're happy to announce our new API explorer on our docs pages!
It's now easier than ever to quickly try out API endpoints and start automating tasks in Foxpass.
All you need to do is plug in an API key into the module and enter any necessary parameters into the fields.
Note: the API explorer connects to the live database, so be careful making any modifying calls.

Step 1. Create an API key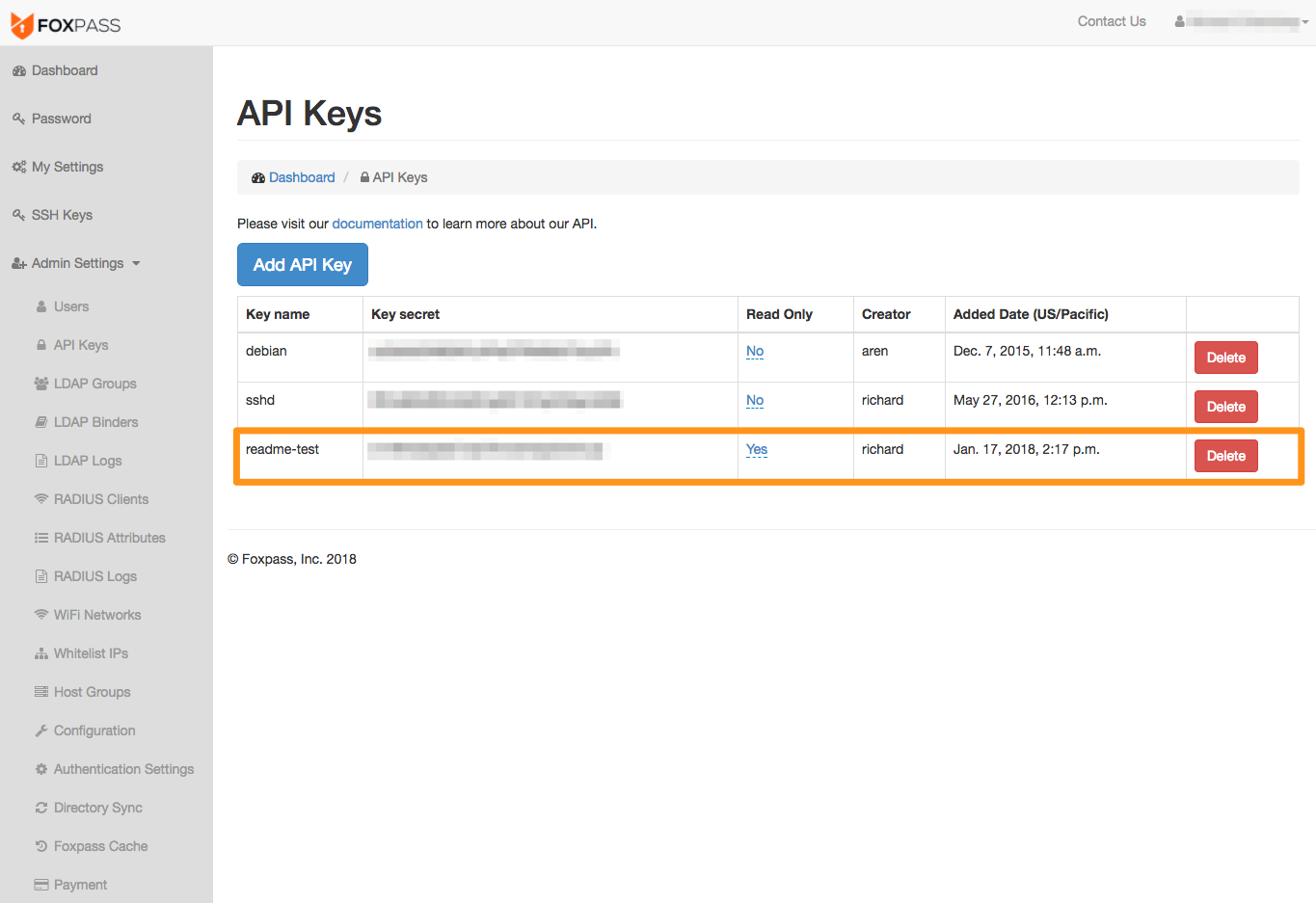 Step 2. Enter the API key

Step 3. Make an API call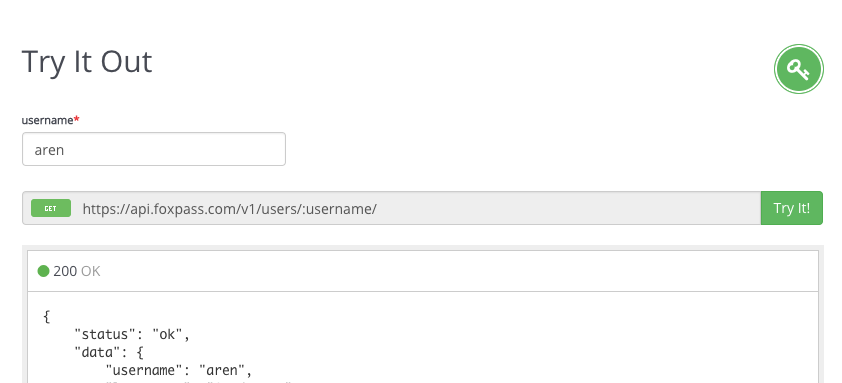 And that's all there is to it!
If you need more written, detailed instructions- check out the docs page here!

–Foxpass Team