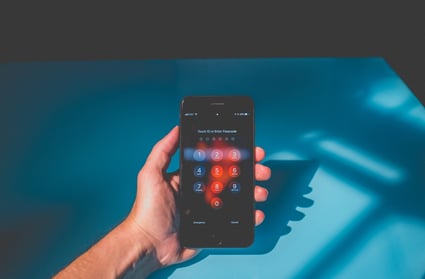 A study done by password managing company LastPass, found that 95% of survey respondents share up to 6 passwords with other people and 59% are reusing passwords.

In the workplace the survey results aren't any brighter; 61% of people are more likely to share work passwords over personal passwords.

In the LastPass study, the top reasons to share passwords within an organization include; in case of an emergency, sharing team accounts, and in order to delegate work to others.

Security network breaches are too common

People often reuse passwords as a response to feeling overwhelmed with password creation and storage. Those habits translate to bad password habits in the workplace, which can lead to a much larger threat than most people understand.
"Passwords are outdated, they're annoying to users, they annoy IT teams, they're hard to remember," said Malcolm Harkins, the chief security and trust officer at security company Cylance.

Overall, it takes time and work to ensure password security, which often is a basic source of leaving your systems vulnerable to attacks.
Simply eliminating possible ways systems and networks can become compromised is a best practice procedure in itself.
One unfortunate outcome of this issue can be seen with Dropbox employee's password reuse led to theft of 60M+ user credentials.

By implementing stronger security means, such as training new employees during on-boarding to never reuse the same login credentials, you can prevent costly security breaches.

Get rid of manual access management processes

When it comes to on-boarding and off-boarding employees, your company's security lies with locating the best tool to get the job done.
Automate your AWS or Google network server security, freeing up your team's time + money:
Reduce risk of employees sharing passwords
Cost savings from not having to build from scratch
Prevention of costly network security breaches
Hundreds of hours of time saved when on-boarding or off-boarding employees
Foxpass saves your business both time and money

With Foxpass you only have one password, all linked to your main employee login using G Suite or O365. It's single sign-on for your infrastructure.

Interested in learning more? Sign up here, free.