Introducing Foxpass's newest product: Windows Login. We now support a native Windows Login screen with authentication and authorization backed by our LDAP server. This means, you can now allow Foxpass users to login to Windows machines with their Foxpass username and password.
Many businesses use the Windows OS on the company laptops, computers and desktops and often require a standard authentication / authorization mechanism to these machines. IT teams can now install the Foxpass Windows Login screen on these company owned Windows machines to standardize and secure the login process and procedure for their employees.
The user will be automatically created on the Windows machine and his/her password will be kept in sync with the Foxpass password allowing hassle free login experience to these Windows machines.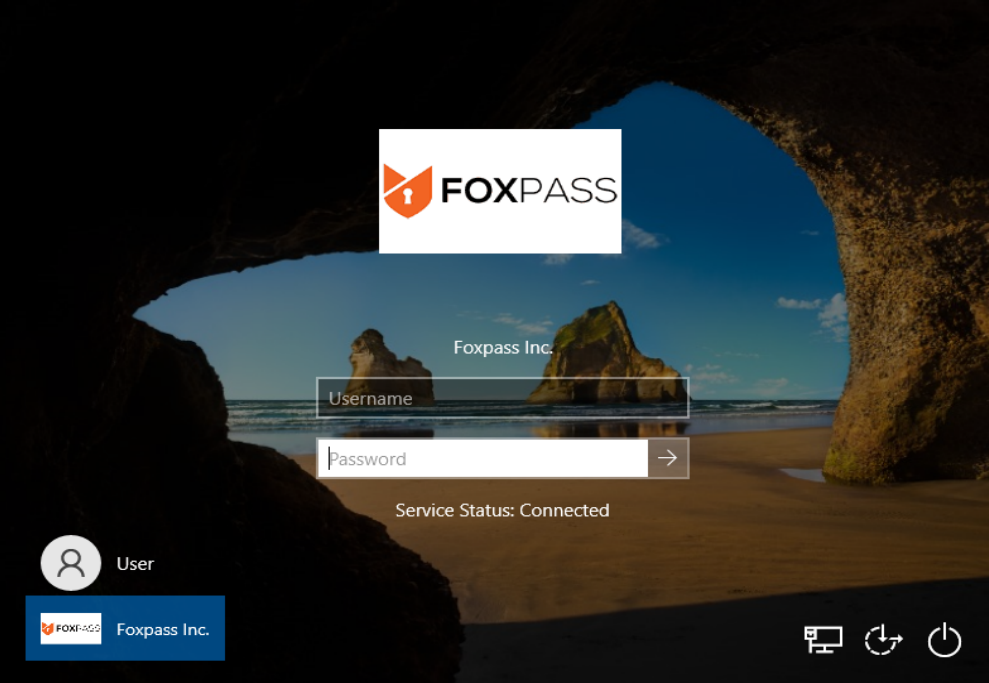 Easy configuration
Your IT team's workflow just got easier. Foxpass's Windows Login screen is an agentless authentication and authorization portal backed by the Foxpass LDAP server. Connected to Foxpass's centralized directory, you can easily grant and revoke access for your users to your machines from a single place.
Secure access to your machines
Allow specific users in your company to access specific Windows machines by configuring host groups in the Foxpass Console with your own set of rules. You can also grant permissions for a user to become a Windows Administrator based on a preconfigured LDAP group.
No internet, no problem
Users can still log in to their Windows Machine without an active internet connection. If internet connectivity cannot be reached, a user can still access their local account instead of getting locked in.
Auditing
We know auditing can be a pain, especially for larger organizations and we have got you covered there too. Foxpass administrators can view logs for all successful and unsuccessful Windows login attempts in the Foxpass console allowing you to keep a chronological record of who is accessing your machines.
Control user Windows privileges keeping user productivity and security at the same time. Get started on this easy-to-install product that can be configured within minutes. Read more about this product here and if you need any assistance in setting up, email us at info@foxpass.com.