In 2021, the world saw a rise in security breaches on a national and global scale. Data leaks and compromised systems resulted in data and revenue losses and put millions of users at risk.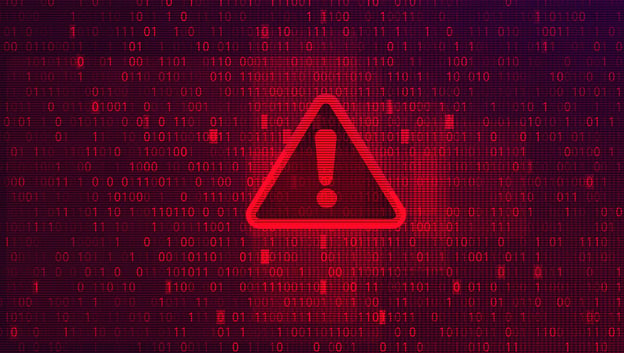 The possible cause of these events: Working from home. Covid-19 pushed nearly 42 percent of the U.S. labor force to work from home full-time. Consequentially, working from home lacks the robust security infrastructure an in-office environment provides. Because of this, many hackers found an opening to attack through in-home offices, as there were more chances of human error and weak cybersecurity systems.
Now in 2021, breaches are only continuing to grow. In Sonic-wall's mid-year update, there were over 2.5 billion malware attacks and 304.7 million ransomware attacks in the first half of 2021 alone. Incidents like these may continue to increase until the end of the year, and it's best to learn from the major events to prevent them from happening to you.
Let's dive right in:
T-Mobile
The most recent breach: As of August 19, 2021, T-mobile released a report stating that over 7.8 million current T-Mobile customer accounters were compromised. This incident included stolen files of over 40 million records of former or prospective customers' first and last names, date of birth, SSN, and driver's license/ID, and maybe even credit card information.
Colonial Pipeline
Colonial Pipeline Co. operates a 5,500-mile pipeline that delivers 45% of the gasoline and jet fuel supplied to the U.S. East Coast. According to NPR, on May 17, an American pipeline company suffered a ransomware attack that affected computers that managed the pipeline equipment. With FBI assistance, they paid the ransom with 75 bitcoin or $4.4 million within the same day of the attack.
Infinity Insurance Company
On March 16, 2021, Infinity Insurance Company notified an unknown number of individuals that in December 2020, there were unauthorized users on their accounts that had access to the company's files and servers. Some of the files included social security numbers and driver's licenses.
20/20 Eye Care Network
With over 3.3 million individuals affected, 20/20 Eye Care Network, Inc. had a data breach that compromised both personal and protected health information earlier this year. According to classaction.org, this incident was "the result of [their] failure to implement 'adequate cyber-security measures' to protect consumers' information." As a result, hackers might have gained access to the names, addresses, social security numbers, member identification numbers, dates of birth, and health insurance information.
Data Breaches are not Urban Legends
Big or small, lousy cybersecurity methods and practices can be costly and leave your company in financial and reputational ruin. And as the workforce will continue to work from home, this will leave your company vulnerable to all sorts of threats.
Protect your business before a breach happens. The first solution is with proper training, like cybersecurity courses, for your employees. A knowledgeable team will prevent human errors that result in cases like Man-in-the-Middle attacks in the first place.
The second is that you may need to implement tools for long-term work-from-home environments. One example can be an access management platform such as Foxpass, adding solutions such as RADIUS, PKI Digital Certificates, and SSO to your security protocols. For more information on tools you could be using to better the security of your business, email info@foxpass.com.