Foxpass is excited to announce support for LDAP managed SUDOers!
With SUDOers, you can remotely manage sudo permissions from the Foxpass console. You can restrict commands and set environment variables based on host, user, group membership, and more.
Now, you can not only manage access to the host, but also user permissions while on the host.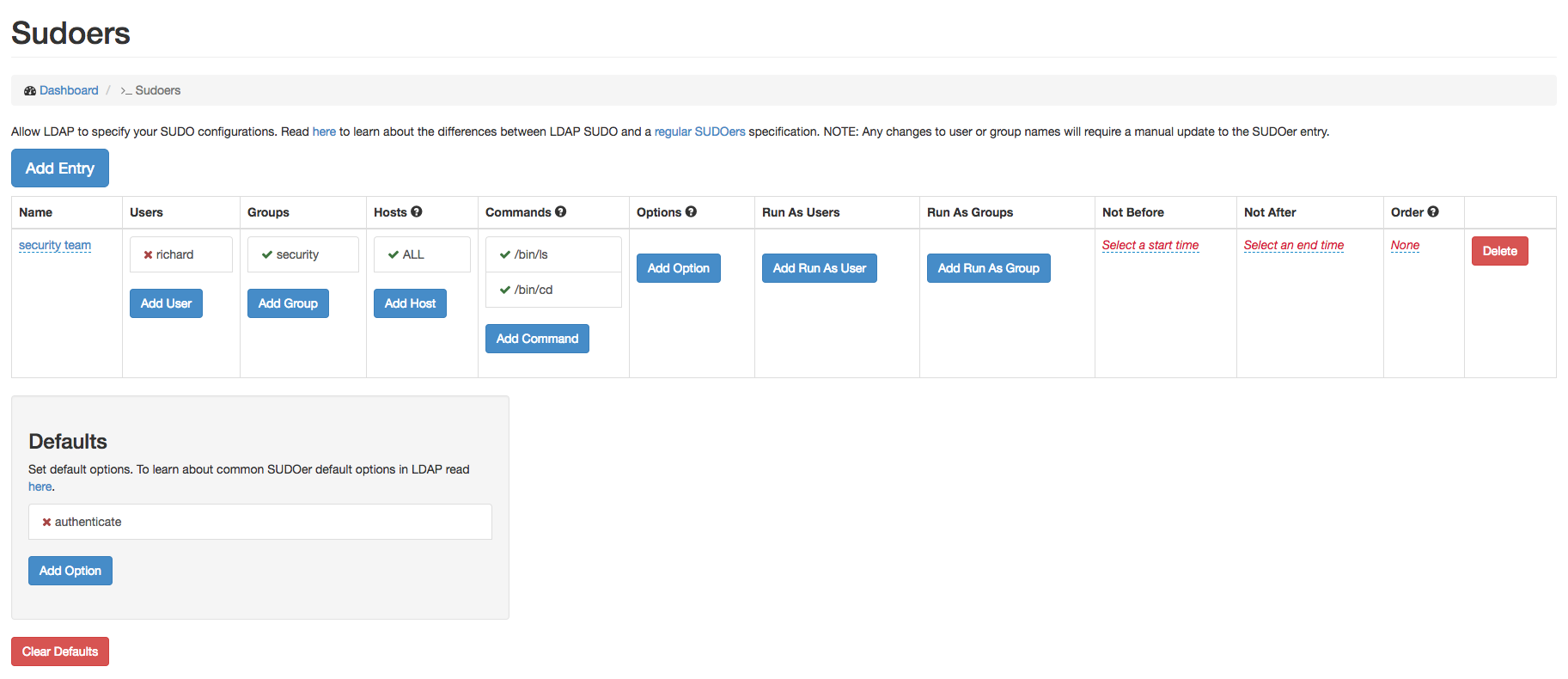 To find out more check out our documentation here!

SUDOers is an add-on feature, so contact us at help@foxpass.com or over our Intercom chat to get set up.

–Foxpass Team