Foxpass is excited to officially announce some new features we've rolled out over the past few months.

Managed Service Providers

If you manage IT or infrastructure for an outside company, we now support the ability manage other organizations in our interface. Contact us via our live chat or at help@foxpass.com to get your account set up as a reseller or MSP and we'll unlock your ability to add new organizations to manage.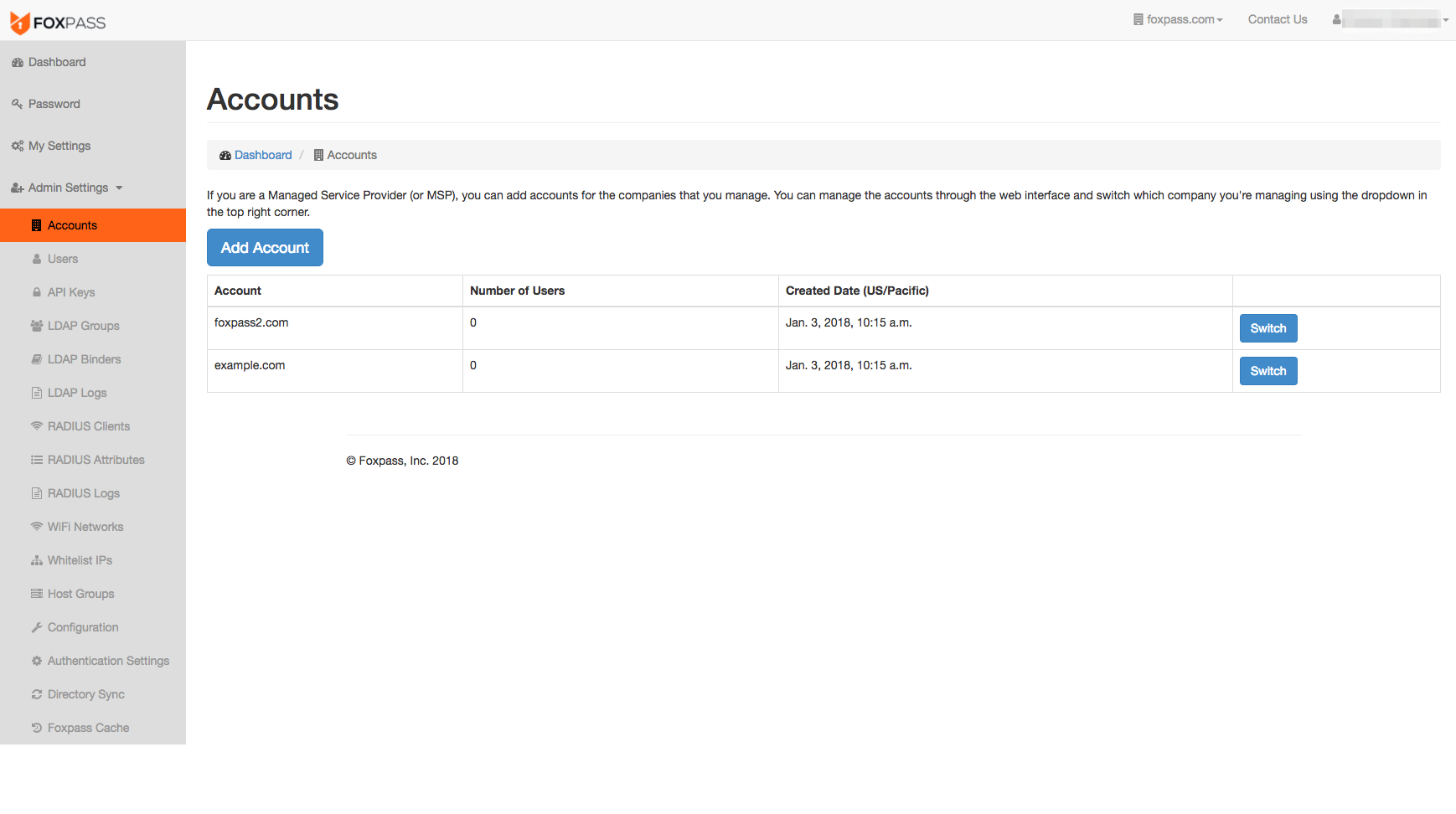 Group Managers

You can now appoint non-Admin users to be group managers for LDAP groups. These users can add permanent or temporary members to any groups that they manage. To start using group managers, simply add a user as a manager on the 'Groups' page. The user will then see an option to manage groups on their sidebar.



Custom Sessions

You can set custom session timeouts for your users from the 'Configuration' page. After the session expires, users must sign into Foxpass again. The default session timeout is 2 weeks.

Group membership Info

Your users can now see what groups they're a member of on the dashboard.

Huawei Radius Attributes

We've added Huawei specific attributes for 'RADIUS attributes'. If you have any other vendor specific attributes you'd like to see, let us know via our live chat or at help@foxpass.com.

Coming Soon

Event Logs & Logging Update

We're adding more logging features very soon! First is Event Logging, which will log all login attempts, user creations and deletions, group membership changes, and more. We'll also be adding more details to our LDAP and RADIUS logs like binder type and IP address.
https://github.com/foxpass/foxpass/pull/426

Sudoers

If you use SUDOers files to manage sudo permissions on your hosts, we're adding the ability to manage SUDOers through our LDAP interface. If you'd like to try out the beta program for this feature, contact us via our live chat or at help@foxpass.com.

UI Improvements

We're working hard on revamping the user interface to make it faster, more responsive, and easier to navigate. Be on the lookout for an overhaul to the UI.
Thanks for reading and have a great 2018!

-Foxpass Team